16 September, 2021 – CraigB

GP Team
Tiny Tina's Wonderlands launches March 25th 2022, gets new Gamplay Trailer!
2k Games and Gearbox prepare to roll the dice with Tiny Tina's Wonderlands, launching next year on March 25th 2022. Get a taste of the crazy shooter mayhem that awaits with a new gameplay trailer while you wait.
The Borderlands series has been around since 2009, and has had a number of titles in the series. Next year, one of the most beloved characters in the franchise will get her own spin-off title with the release of Tiny Tina's Wonderlands on March 25th 2022. As you'd expect from a Borderlands title it'll include plenty of loot, guns and enemies to defeat. Taking inspiration from the Tiny Tina's Assault on Dragon Keep DLC for Borderlands 2, the game takes place directly after that with Tina reprising her role as the "Dungeon Master". Players will create their hero, explore dangerous lands, vanquish mighty dragons and go in search of loot.
Tiny Tina's Wonderlands Features
AN UNPREDICTABLE FANTASY WORLD
Tiny Tina is your disorderly guide through an extraordinary tabletop realm where rules rarely apply. Explore a vast overworld spanning majestic cities, dank mushroom forests, foreboding fortresses, and more!
GUNS, SPELLS, AND MORE
Blast baddies with powerful guns and devastating spells in frenetic first-person battles. Use your firepower to vanquish legions of enemies, including smack-talking skeletons, land-roaming sharks, and colossal bosses. Then delve deeper into dangerous dungeons for a shot at epic loot!
PARTY UP TO DEFEAT EVIL
Joining you at the table are headstrong captain Valentine and rule-obsessed robot Frette. During your quest to defeat the Dragon Lord, you'll meet a cast of lovable misfits like a lute-wielding Bardbarian and your very own Fairy Punchfather.
PERSONALIZE YOUR HERO
Create the perfect hero with deep customization, including a multiclass system that lets you mix and match six unique character skill trees, all with their own awesome abilities. Level up, refine your build, expand your arsenal, and become the ultimate adventurer.
BAND TOGETHER IN CHAOTIC CO-OP
Enjoy the story solo or start a party with up to three friends in seamless online multiplayer. Share the spoils or rush to get the shiniest loot—how you play is up to you!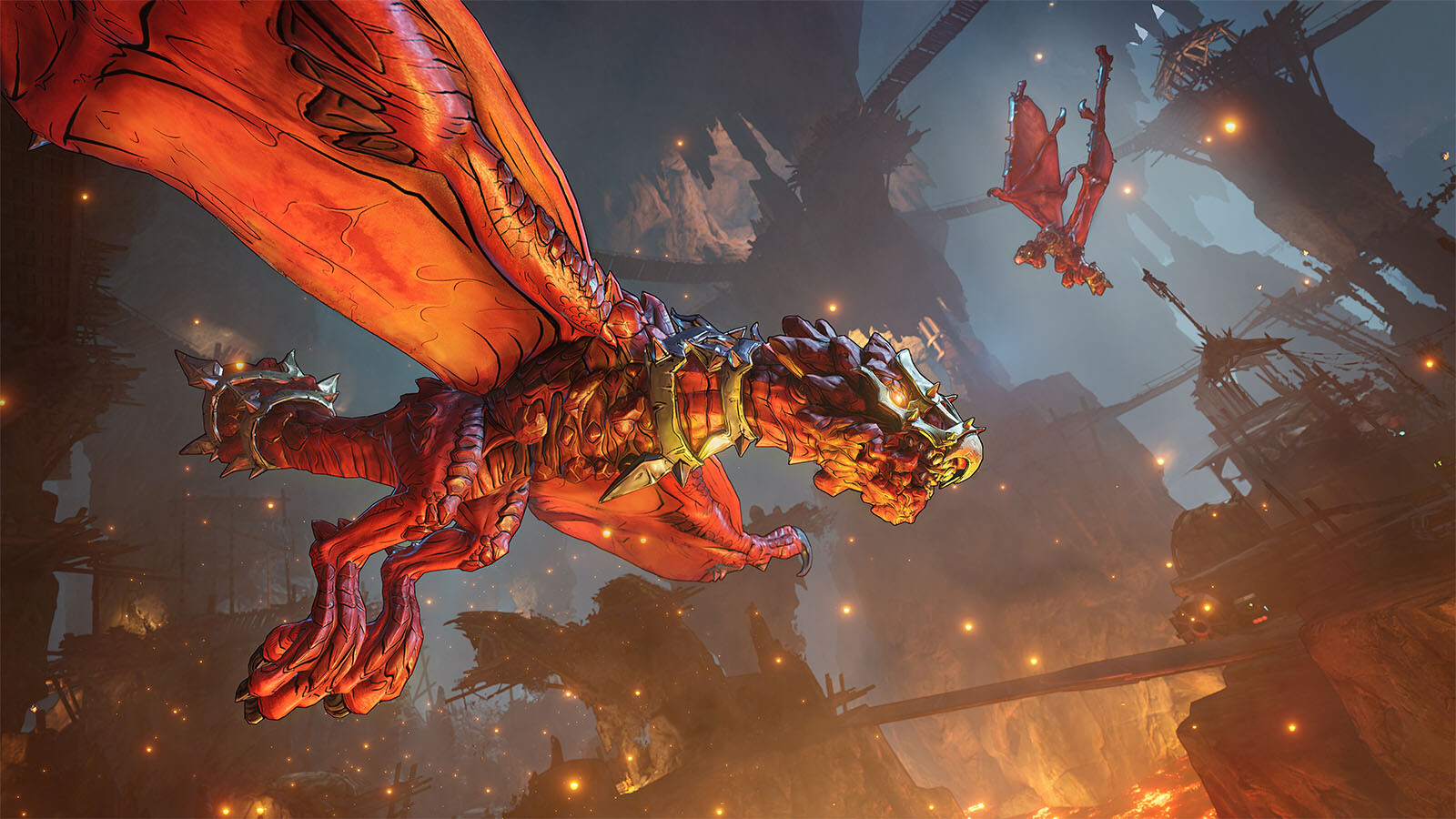 Tiny Tina's Wonderlands launches on March 25th 2022, pre-order the game today at Gamesplanet and get the Golden Hero Armour Pack as a bonus!