07 December, 2016 – CraigB

GP Team
Tom Clancy's Ghost Recon Wildlands: Mission Briefing Trailer
Explore the region of Bolivia in Tom Clancy's Ghost Recon Wildlands, it's up to you to get things done by any means possible. Use the tools at your disposal to become the ultimate weapon, play with a Squad of others and let nothing stand in your way! Can you take The Cartel down?
You can also signup for a chance to participate in the upcoming Multiplayer, simply head to http://ghostrecon.com/beta and follow the instructions (be logged in and select platform you wish to play).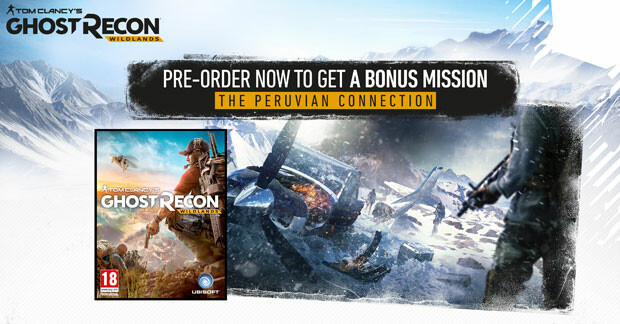 Tom Clancy's Ghost Recon Wildlands will be out March 7th 2017, pre-order to get the Peruvian Connection bonus mission for free!