10 January, 2017 – CraigB

GP Team
Ghost Recon WIldlands - Operation Skydive
It's been a fairly quiet time for Ghost Recon Wildlands recently, however the release is only 2 months away and to celebrate Ubisoft have posted a brand new gameplay video showcasing off a new mission!
In this mission we see 2 players work together in co-op to rescue hostages and secure them on a helicopter, as one makes his grand Tom Cruise moment by parachuting in from the Sky :o
Ghost Recon Wildlands is out on March 7th for PC, Xbox One and PS4. Sign up for a chance to play in the upcoming beta - http://www.ghostrecon.com/betacat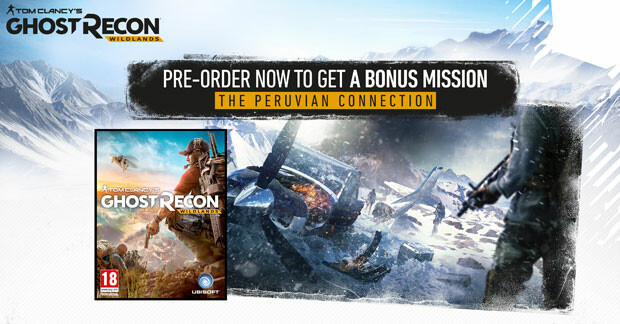 Pre-order today to receive the Peruvian Connection bonus mission for free!