14 January, 2017 – CraigB

GP Team
Tom Clancy's Ghost Recon Wildlands: War Within the Cartel teaser
With Tom Clancy's Ghost Recon launching in March, Ubisoft have unveiled a new Live Action short which has been produced by Roberto Orci, who has been responsible for writing some great TV/Movies such as Fringe, Star Trek, Alias, Transformers and more!
It's not the first time Ubisoft has created a live action video for a title, they have previously made a short for Assassin's Creed II which took place before the game's story. This new 30 minute short for Wildlands will see the drug cartels in Bolivia take on one another, the video will premiere on Twitch and will also be on Amazon Prime from February 16th.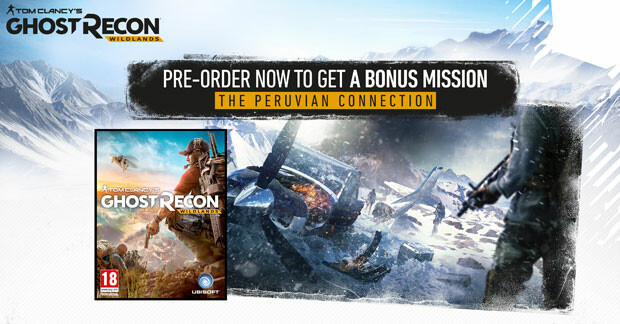 Tom Clancy's Ghost Recon Wildlands is out on March 7th for PC, Xbox One and PS4. Pre-order the game today to get the Peruvian Connection Bonus Mission for free!