27 September, 2018 – CraigB

GP Team
Total War: Three Kingdoms launching May 23rd 2019
Witness the dawn of a new era as you travel back to 190 AD China in the upcoming Total War: Three Kingdoms which is launching early next year on May 23rd. This marks the first entry in the series to take the franchise to China, and we can expect a range of units, legendary warlords and more as we tackle battles from the historic period. To mark the upcoming launch Creative Assembly have revealed that those who pre-order the game will get the Yellow Turban Rebellion DLC for free. Take a look at the DLC with a brand new trailer and pre-order today to get your bonus at launch!
Total War: Three Kingdoms Features:
Choose from a cast of 11 legendary warlords, and recruit heroic characters to aid your cause.
Dominate your enemies on all fronts: military, technological, political, and economic.
Build powerful friendships, form alliances, and earn the respect of your foes.
Commit acts of treachery and betrayal, and master the art of political intrigue.
Pre-order Bonus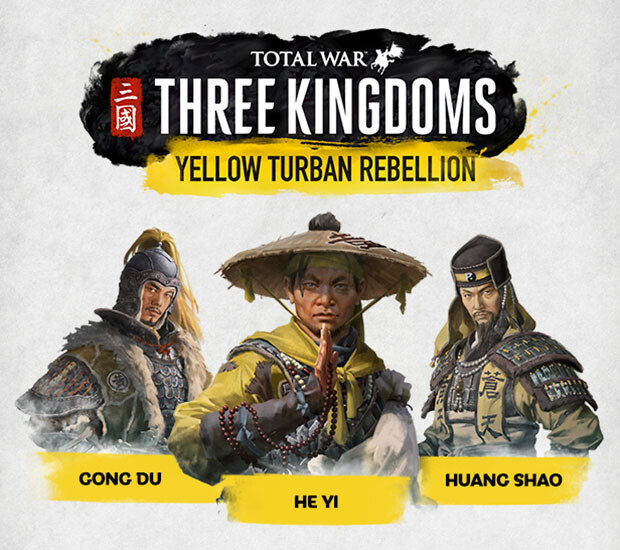 Total War: Three Kingdoms launches on March 23rd 2019, you can pre-order the game today to get the Yellow Turban Rebellion DLC which includes:
Three new playable Warlords; He Yi, Gong Du, and Huang Shao
Three new hero classes: Healer, Scholar, and Veteran
New character skills focused on the three virtues of Taoism: Frugality, Compassion, and Humility
New weapons and armour suitable for the new heroes