21 May, 2019 – CraigB

GP Team
Total War: Three Kingdoms - Everything you need to know!
Prepare for battle when Total War: Three Kingdoms launches later this week on May 23rd. Get up to speed with the game in our handy recap guide while you wait!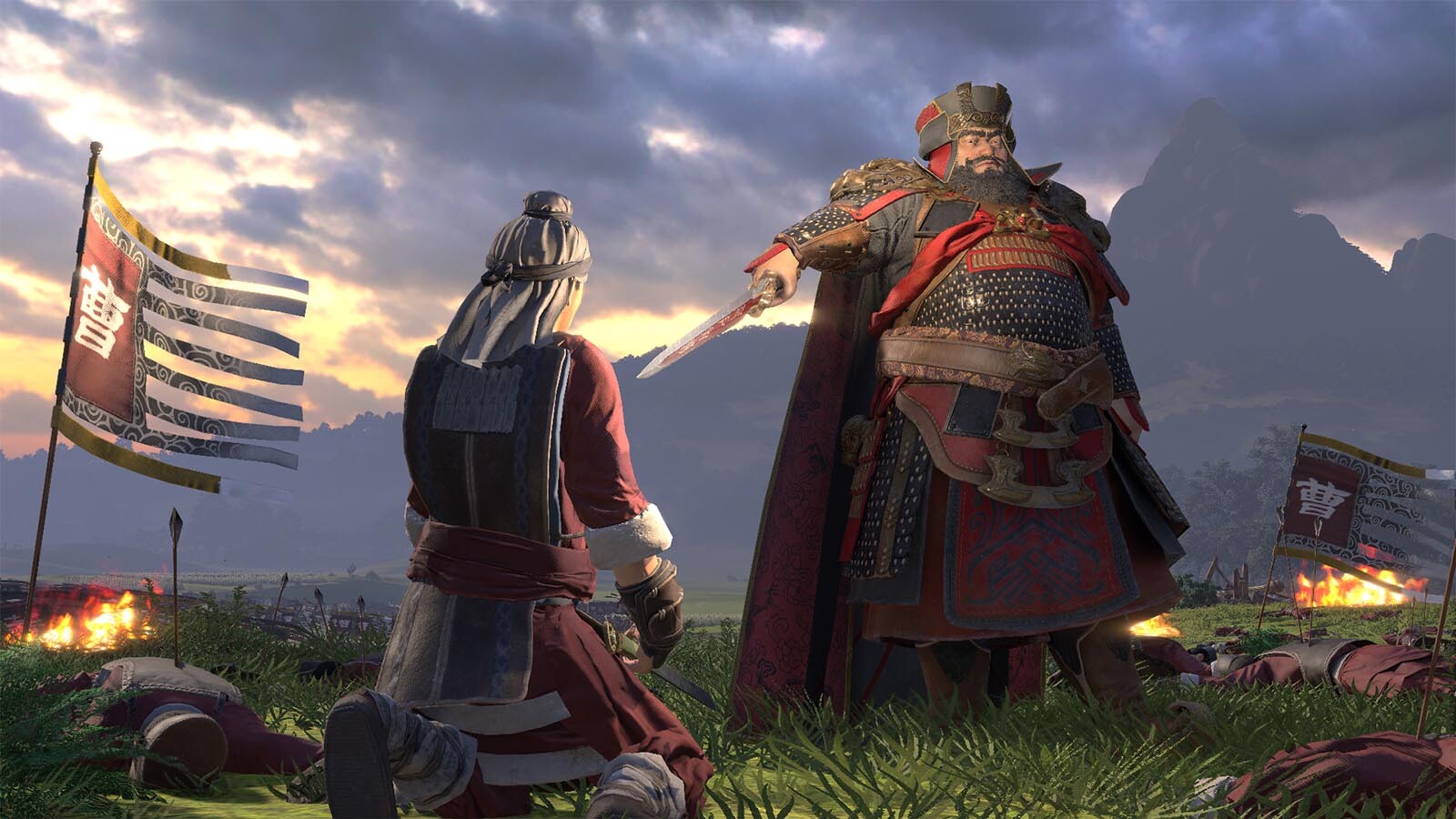 What is Total War: Three Kingdoms?
Total War: Three Kingdoms is the next entry in the popular real time strategy series from the team at Creative Assembly and is the 12th main entry in the series. The game takes place in China 190CE, during a time of conflict, with the Han Dyasty on the verge of collapse. New Emperor Xian had been manipulated by the Warlord Dong Zhuo and others are rallying to form alliances to put a stop to the tyranny that is corrupting China. Players will control one of 12 factions in the game while eliminating the others and trying to unify the lands once more by becoming the next Emperor. Learn more about the Warlords in an engaging storyline that features some larger than life heroes that all have their own personalities and ambitions.
The turn-based battles are more intense than ever, with the outcomes having great consequences for all, such as changing the way your Heroes see you as a leader and the relationships they form with other characters. Siege Battles will offer you a chance to command infantry and cavalry units. Units will be led by a single general, with up to 3 being available at any given time on the battlefield. Eliminating the other generals or capturing the central point of a city will result in a victory. You can even let the generals engage in 1 on 1 duels to see who the better fighter is.
The game offers up two modes to play with, the first being the "Romance" mode that is based on the novel Romance of the Three Kingdoms and sees your generals given powerful strength. While the other mode "Records" presents a more historically accurate representation of the game in which generals are no longer equipped with superhuman strength and cannot be commanded separately.
Total War: Three Kingdoms is already doing well among the press and is shaping up to be not only another great entry in the series, but also one of the best real time strategy games in a while. If you're a fan of the series or RTS games in general then this may be the game for you!
Total War: Three Kingdoms Trailer Recap
Looking for a recap on all Total War: Three Kingdoms trailers, gameplay videos and other videos you've missed? We've put together a playlist for all that below!
Total War: Three Kingdoms PC Launch Times
Players will be able to play the game from May 23rd at 8am BST / 9am CEST. All customers will be able to preload the game immediately after purchasing the game from Gamesplanet.
Preload: - Available Now!
Launch Time: - May 23rd at 8am BST / 9am CEST
Total War: Three Kingdoms PC System Requirements
Make sure your system is up to the task of running the game with the PC System Requirements for Total War: Three Kingdoms. We'd also recommend making sure you have the latest drivers for your Graphics Card to ensure the smoothest experience at release - AMD / Nvidia.
Total War: Three Kingdoms Early Adopter Bonus
Purchase Total War: Three Kingdoms from Gamesplanet before May 30th to get the Yellow Turban Rebellion dlc for free!
Includes:
Three new playable Warlords; He Yi, Gong Du, and Huang Shao
Three new hero classes: Healer, Scholar, and Veteran
New character skills focused on the three virtues of Taoism: Frugality, Compassion, and Humility
New weapons and armour suitable for the new heroes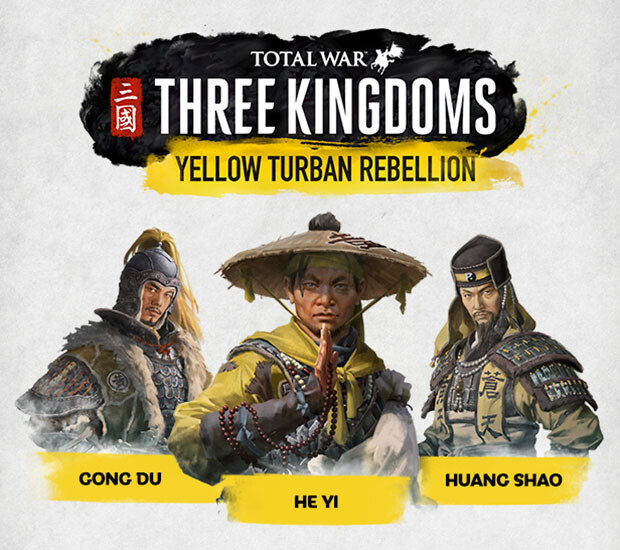 Problems with Total War: Three Kingdoms? We're here to help!
Getting a new game is an awesome experience and we want to make that as trouble free as possible, so we've put together a guide of common troubleshooting problems and FAQ's to help you out with Total War: Three Kingdoms on PC. You can find our Help Topic here.