26 May, 2019 – CraigB

GP Team
Gamesplanet Review Round Up: Total War: Three Kingdoms
Conquer China with the real time strategy game Total War: Three Kingdoms, which is now available on PC. See what the critics are saying with our review round up.
Lead your armies in battle.
The latest entry in the popular real time strategy franchise is finally upon us, and Total War: Three Kingdoms aims to set the bar even higher. Could it be the best Total War game to date? Total War: Three Kingdoms is the 12th entry in the main series of the franchise and takes place in 190CE China, which is a time of conflict as the factions battle it out to be the next Emperor. The Han Dynasty is on the verge of collapse after the new emperor Xian is manipulated by the Warlord Dong Zhuo, forcing others to rally behind new leaders as they form new alliances to take on the corruption of China.
As with most Total War games, players are given control of a number of factions as they try to eliminate the others. Total War: Three Kingdoms has 12 playable factions, each with their own unique Warlords. Turn based battles have been improved upon this time around and depending on your choices it could change the relationships of your followers and allies. For previous entries in the series we've explored Rome, Europe, Britain and even visited the fantasy lands of The Old World in the Total War: WARHAMMER series. In Total War: Three Kingdoms players will be able to visit China with an expansive map which is capable of hosting hundreds of units on screen to allow for epic battles.
There's also Siege Battles that give players command over infantry and cavalry units. Generals lead troops into battle, with up to 3 being available for use on the battlefield at any given time. Taking out the others or capturing the central point in a city will result in victory. You can even get your Generals to fight it out with duels to see who the ultimate tactician is.
Total War: Three Kingdoms offers up two modes of play, with the "Romance" mode being based on the novel "Romance of the Three Kingdoms", which makes your General a powerful foe that is capable of taking out multiple foes with ease. While the other mode "Records" gives you a more traditional Total War experience that is more historically accurate with units being commanded separately.
Let's dive into the critic scores to see how Total War: Three Kingdoms is doing among the gaming sites! Open Critic currently lists the game at a Mighty 84 rating, based on 47 critic reviews.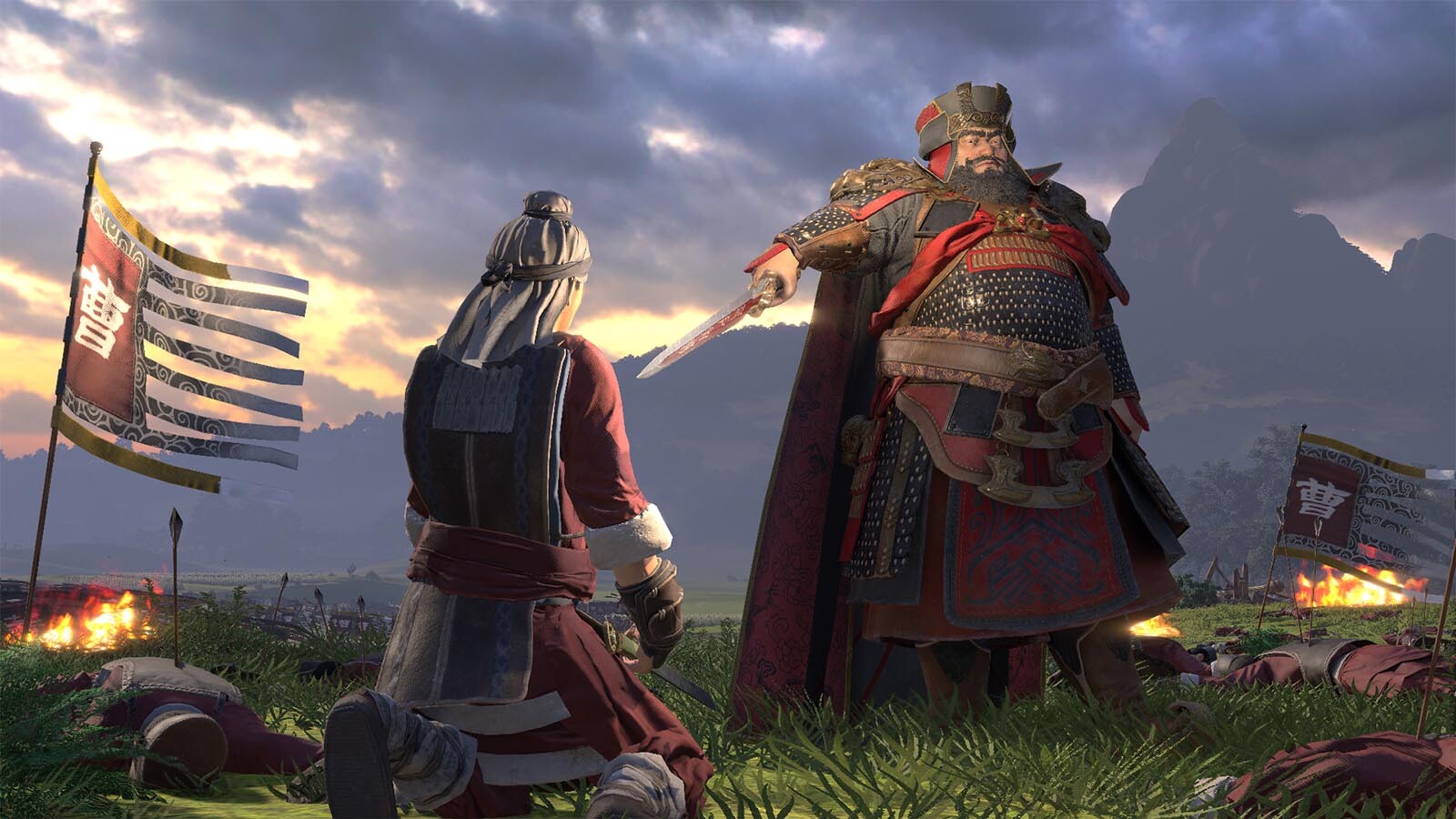 Critics on Total War: Three Kingdoms
"Ambitious and sometimes overwhelming, Three Kingdoms does a great job of capturing the complexity of China's vivid past."
– Chris Tappsell, Eurogamer (Recommended)
"Three Kingdoms is the most ambitious that Total War has ever been, featuring an impressive variety of experiences thanks to its hefty source material."
– Ginny Woo, GameSpot (8/10)
"Total War: Three Kingdoms uses excellent pacing and strong character mechanics to create a consistently exciting and challenging historical strategy campaign."
– T.J. Hafer, IGN (9.3/10)
"Three Kingdoms is a striking addition to the Total War series with plenty to love, though it takes a slight dip in on-the-field tactical choice."
– Daniel Tack, Game Informer (8.5/10)
"Changes on the battlefield don't make for a Total War experience to match historical and Warhammer entrants, but there's still a deeply involving strategic layer in Three Kingdoms that sits well with its license."
– Phil Iwaniuk, PCGamesN (7/10)