10 May, 2017 – CraigB

GP Team
Vanquish - Coming to PC on May 25th, Pre-order Now Available!
The wait is over, Vanquish​ will be making a PC debut on May 25th! After Bayonetta​ had a recent surprise hit on PC, fans have been wanting to see the other title from PlatinumGames Inc..​ Vanquish PC comes with the same level of detail as the recent Bayonetta port, with unlocked framerates, anti-aliasing, anisotropic filtering, SSAO lighting, scalable texture and shadow quality, post-processing effects and more! There's never been a better time to play Vanquish ;)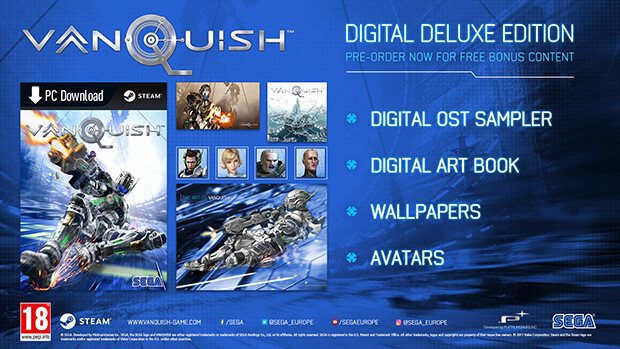 Pre-order the game today and receive the Digital OST Sampler, Digital Art Book, Wallpapers and Avatars for free!