18 April, 2023 – CraigB

GP Team
Pre-orders open for Boltgun, the retro shooter in the Warhammer universe
The Warhammer universe boomer shooter is now available for pre-order at Gamesplanet. The last step of a just tolerable wait before the release on May 23rd.
Violence goes so well with big pixels! Following the reveal of the upcoming FPS developed by Auroch Digital and published by Focus Entertainment, DOOM and Wolfenstein nostalgia buffs have begun to gnaw their way through the wait to wield the Space Marine's chainsaw sword and go scatter the heretics. After the announcement of next month's release, all that was missing was the opportunity to pre-order it, and now it's here.
Warhammer 40,000: Boltgun Features
Dive into a visceral combat experience, complete with viciously satisfying gunplay, high mobility and buckets of blood to reward your skills
Dominate the battlefield with the awesome firepower and heavy metal of a Space Marine's devastating arsenal
Experience the ultimate homage to retro shooters, blending stylish visuals with fluid, modern FPS gameplay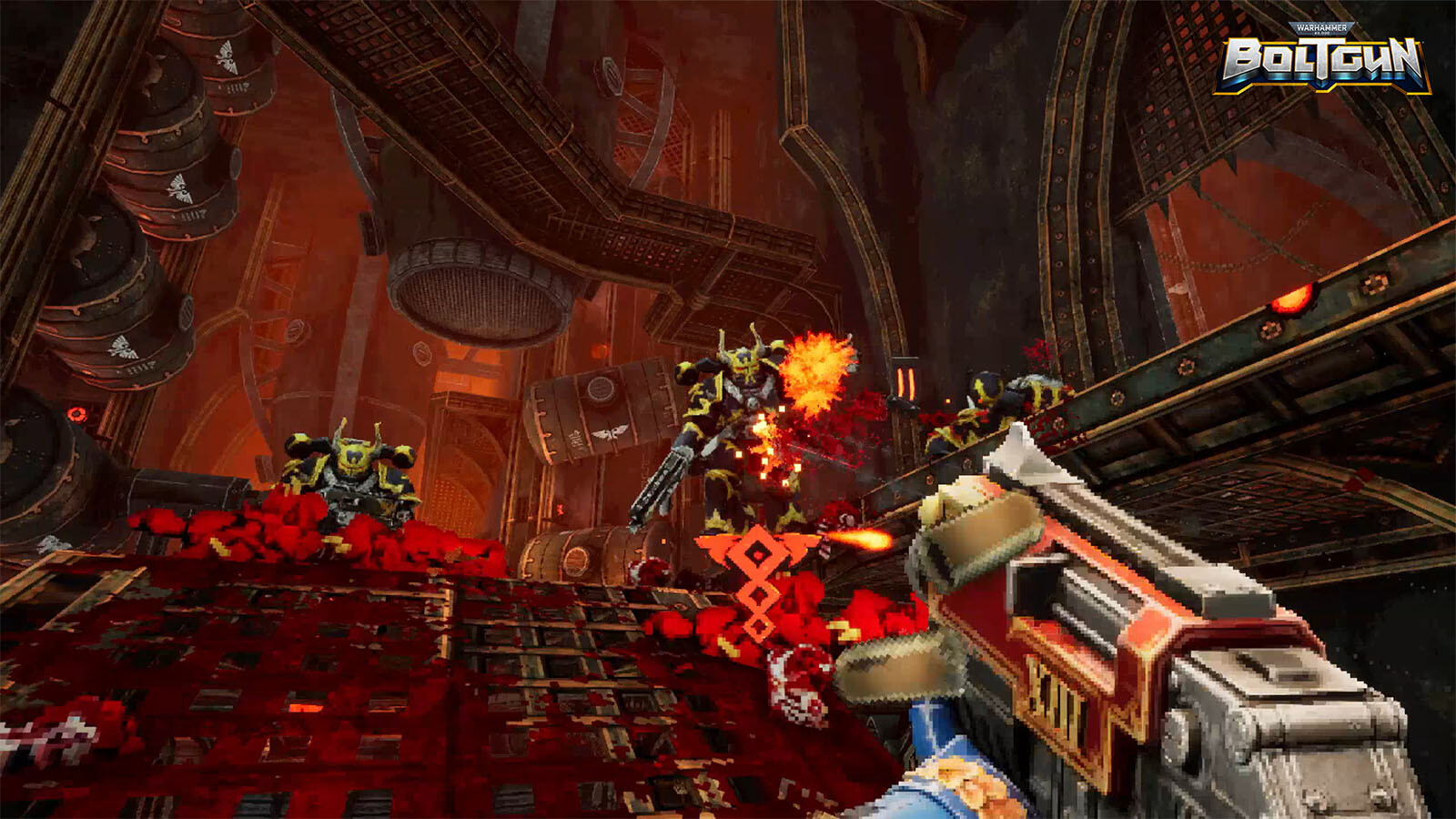 Pre-order your Steam key for Warhammer 40,000: Boltgun now on Gamesplanet and save 15% off!