10 July, 2018 – CraigB

GP Team
Gamesplanet Review Round Up: Warhammer 40,000: Gladius - Relics of War
War calls us to action again with the upcoming strategy game Warhammer 40,000: Gladius - Relics of War, which arrives this Thursday. Take a look at what critics think about the Warhammer strategy game with our review round up.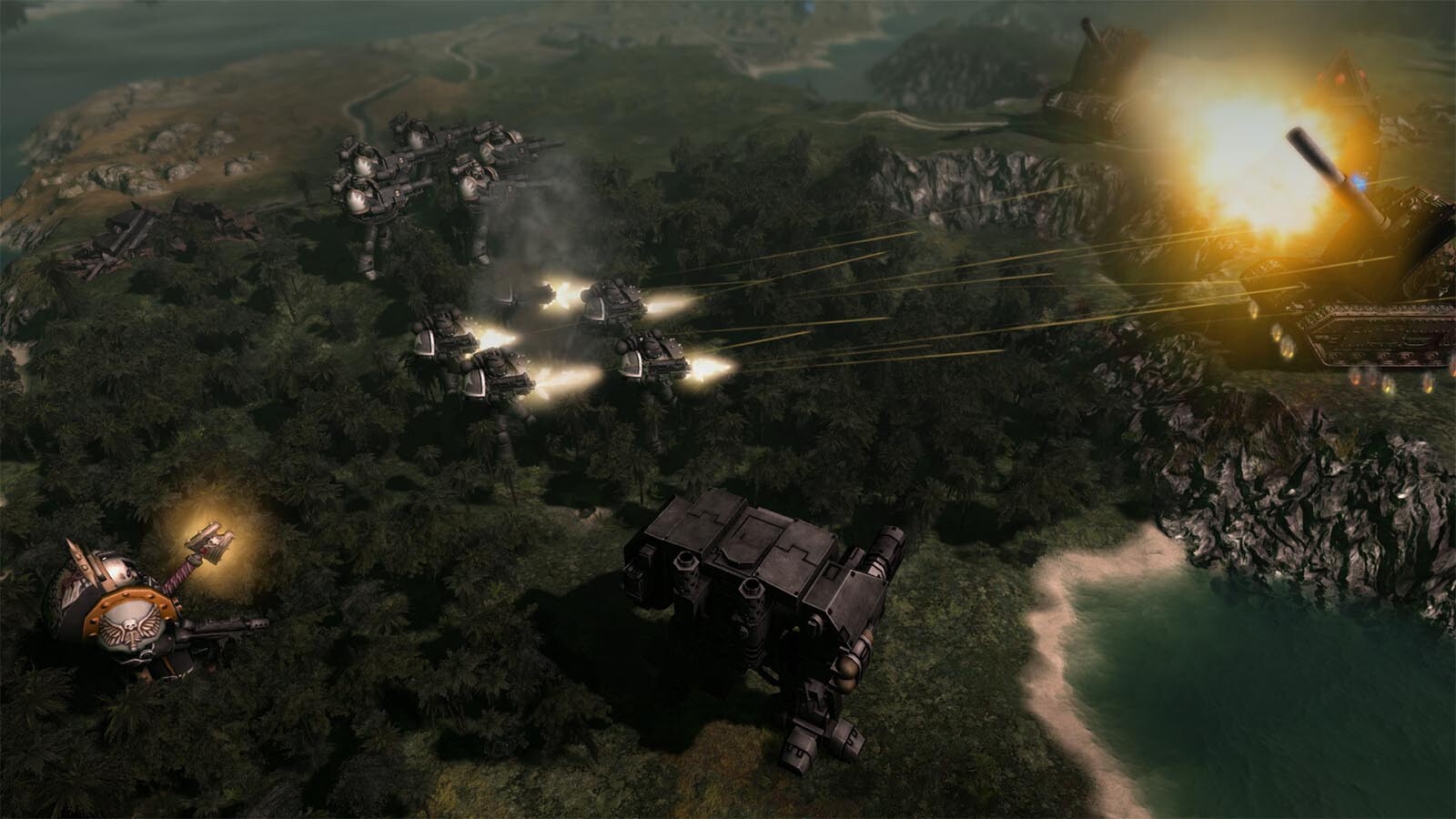 Powerful weapons will keep your enemies at bay.
It's a great time for being a Warhammer fan, with countless games covering different genres from the fantastic RTS Total War: WARHAMMER to the more Sci-Fi like titles such as Space Hulk: Deathwing and the upcoming Space Hulk: Tactics. And we won't have long to wait for the 4x strategy game Warhammer 40,000: Gladius - Relics of War as it launches this Thursday (July 12th). This latest Warhammer title will take players on a journey to Gladius Prime, a place where ancient relics were found and revealed hints towards a shrouded past. However it appears something has awoken and now the citizens of the planet must fight a war for their very survival. Players will be able to pick from 4 factions: Astra Militarum, Space Marines, Orks and Necrons - each with their own unique gameplay, tech trees, units and heroes.
Take on the game solo or with friends in co-op as you fight for the planet. You can also take on players from around the world in the competitive multiplayer. Explore a randomly generated world that is filled with wildlife, and recover powerful artefacts to give you an edge against other factions. Much like other Strategy games you'll also be able to build some mighty structures that can aide you with your War, and allow you to research new technologies to use on the battlefield.
Each of the four factions will have their own unique storyline, as they battle for Gladius Prime and the secrets it holds. Command a variety of troops and weapons to fight for your cause, some of which have special abilities that can be used in combat to turn the tides of battle. Level them up and equip new items, such as advanced grenades and mighty relics of the past.
Let's dive into the critic scores to see how this latest Warhammer strategy game is doing among the gaming sites! Open Critic currently lists the game at a Strong 80 rating, based on 6 scored reviews.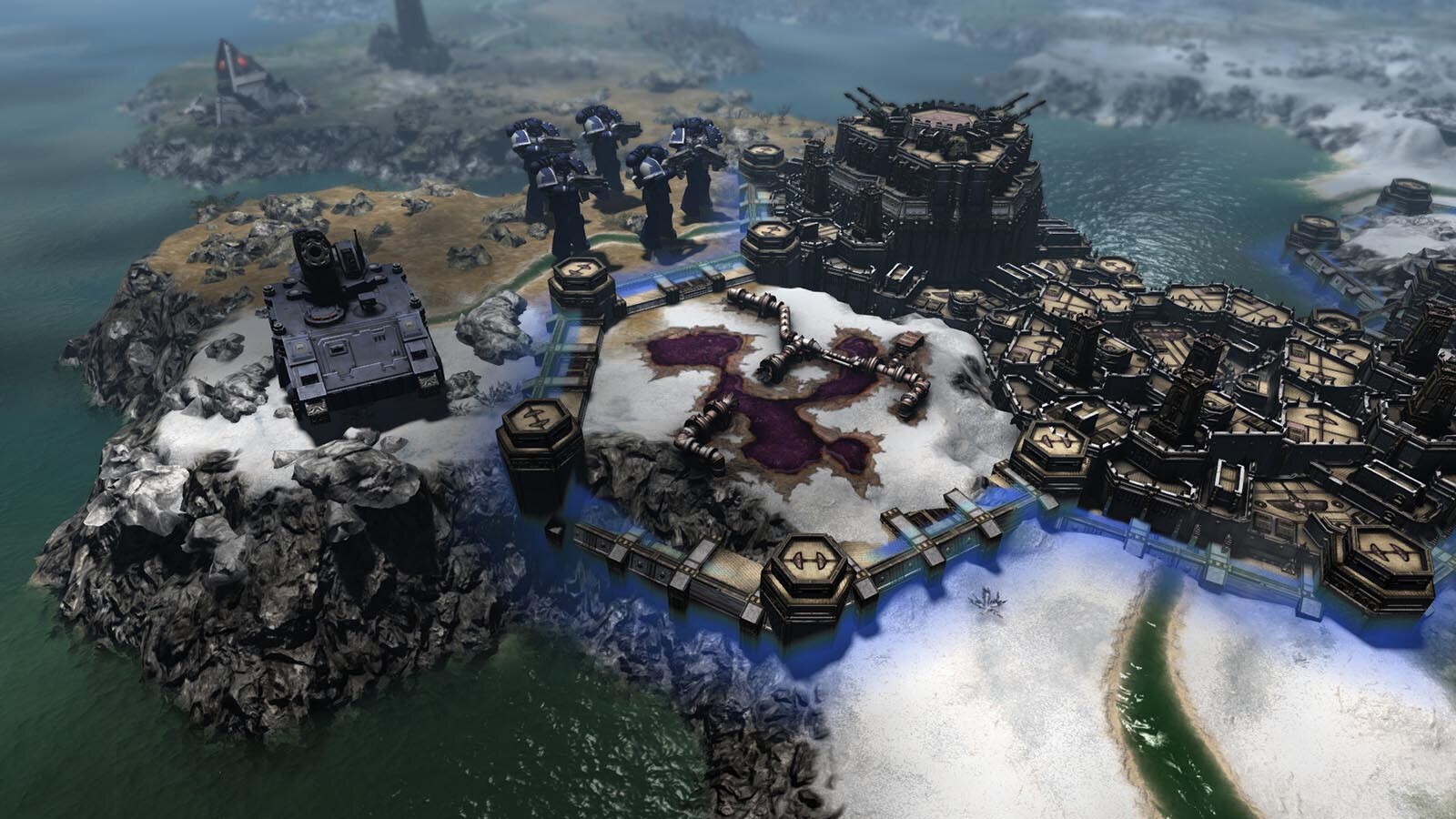 You can also build structures to keep units safe.
Critics on Warhammer 40,000: Gladius - Relics of War
"Gladius is exactly the change of pace that the Warhammer 40,000 franchise needed!"
– Ty Arthur, GameSkinny (8/10)
"While it didn't wow me as a competitor to Endless Legend or Civ 6 in the 4X race, there's a lot of action-saturated, tactically-driven fun to be had when you look at Gladius - Relics of war for what it truly is: a really well-done, turn-based 40K wargame. It's one of the best turn-based 40K games I've played through that lens."
– TJ Hafer, IGN (7.9/10)
"At the end of the day, Warhammer 40,000: Gladius – Relics of War is an enjoyable 4X strategy title that can be enjoyed by fans of the Games Workshop franchise as well as by 4X strategy fans, provided they don't expect a ground-breaking title."
– Francesco De Meo, Wccftech (7.7/10)
"A pretty and novel use of the 40K license, brought down by uninspired design and plain bad game balance."
– Marcello Perricone, GameWatcher (7.0/10)