12 July, 2018 – CraigB

GP Team
Warhammer 40,000: Gladius - Relics of War - Orks Faction Preview
Only a few more hours to go until the 4x strategy game Warhammer 40,000: Gladius - Relics of War arrives and while you wait for the launch later today you can learn more about the Orks Faction with a brand new video preview. The Orks are just one of the four factions you'll play as in the game, with their large muscles and aggressive nature (not the best company for dinner parties).
They are a brutal race that love a good fight, and by battling enemies they gain influence. With higher influence the Orks are able to inflict greater damage to their enemies, but if they have low influence they suffer from animosity and become less effective as they fight among themselves. Orks can also scavenge resources by defeating machines that can be used to boost their War Machine. If that wasn't enough, they are also able to recover from the most serious of wounds and in order to defeat an Ork you'll have to strike hard and fast to prevent them from regenerating.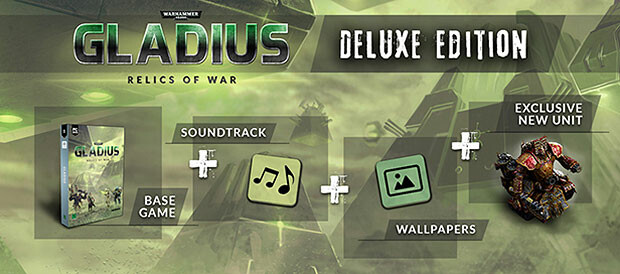 Warhammer 40,000: Gladius - Relics of War launches later today, you can still pre-order to get upgraded to the Deluxe Edition!