09 May, 2019 – CraigB

GP Team
Yakuza Kiwami 2 - Now Available!
The Dragon of Dojima returns to face off new foes as Yakuza Kiwami 2 is now available for PC. Kazuma Kiryu must journey to Sotenbori, Osaka to broker a peace between rival clans. The PC version features: 4K resolution support, unlocked framerates, customizable controls, and plenty of graphical options to customise the way you like.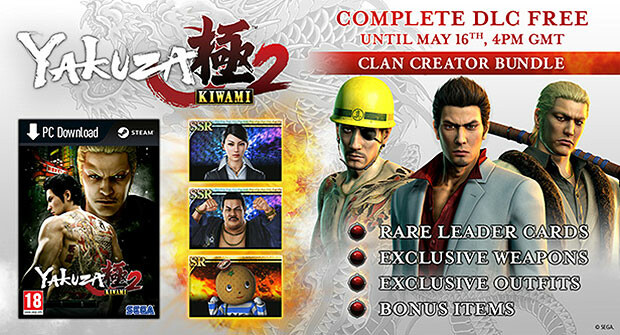 Yakuza Kiwami 2 is now available on PC. Buy the game today for 10% off and get bonuses if you purchase by May 16th!