06 October, 2020 – CraigB

GP Team
Embrace the weird in the new Yakuza: Like a Dragon gameplay Trailer!
Rise like a dragon next month when the Yakuza series returns with the launch of Yakuza: Like a Dragon on November 10th. Before that, we've been treated to a brand new gameplay trailer to show off some of the things we can expect in the game from SEGA. As you'd expect from the open world action series there is a variety of things to do outside of the main missions, such as going to Arcade to play a game, play golf, baseball or even singing your heart out with karaoke!
If that wasn't enough it's been revealed crustaceans will be also be appearing to cause some havoc in the game (we're still not sure how lobsters would fit into the series, but we welcome the addition). See what's coming your way with the trailer while you wait for the release.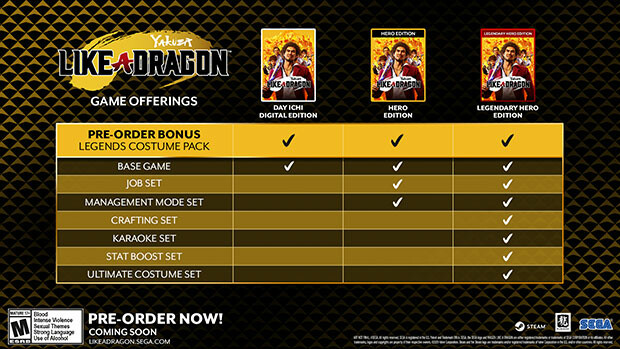 Yakuza: Like a Dragon launches on November 10th 2020. Pre-order any version of the game on PC from Gamesplanet to save 10% off and get bonuses!