08 June, 2017 – CraigB

GP Team
Yooka-Laylee is set to receive a huge patch to fix issues and improve quality of the game!
Developers Playtonic are busy working on an update for their recent action adventure platformer Yooka-Laylee which will further improve quality of life issues such as the Camera and being able to speed up dialogue.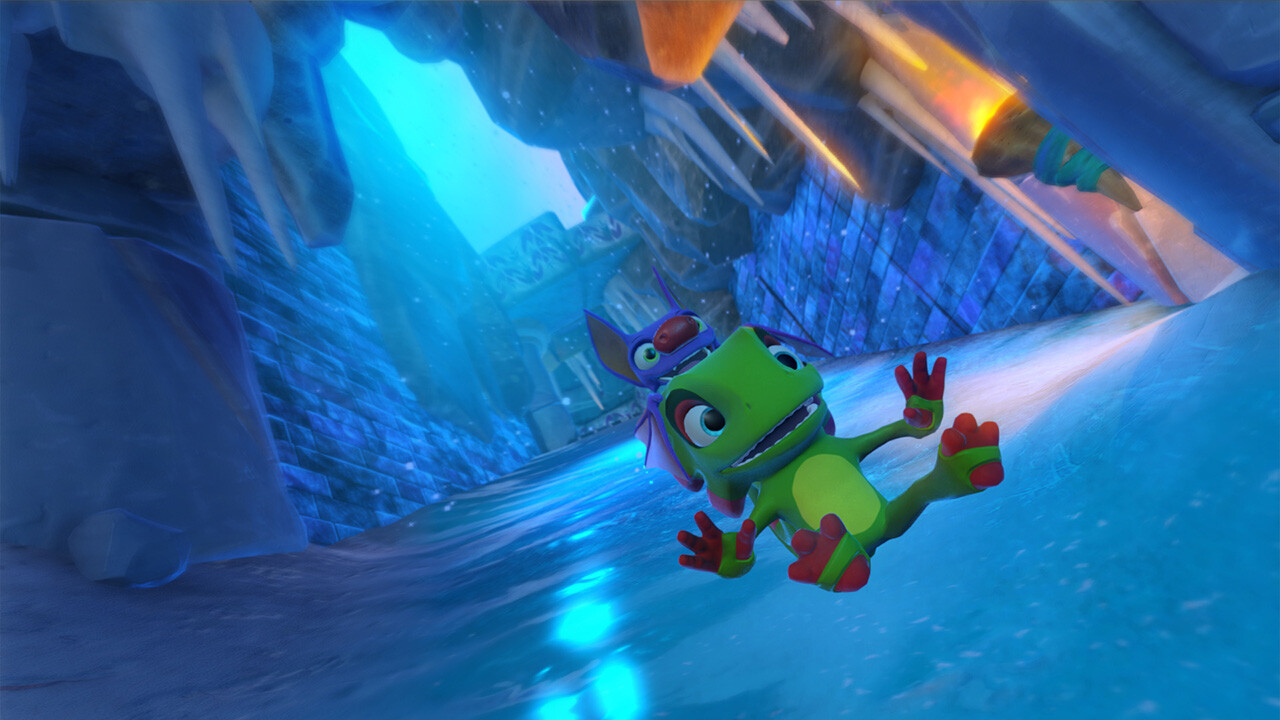 It may have only been out a few months but that doesn't stop the team over at Playtonic from making improvements to the Banjo-Kazooie successor, with a planned patch coming next month. Among the changes include a number of tweaks to the main game itself, including improved camera controls and a new "first person aim" which will hopefully make it easier for players to tackle those tricky puzzles.
Elsewhere players will finally be able to speed up the dialogue options, bypass the cutscenes or reduce the speech entirely to make it easier on players looking to plow through the game! No word on a release date yet, but more news will be shared in the coming weeks.
THE YOOKA-LAYLEE SPIT 'N' POLISH UPDATE
Brand new pause menu music
New optional camera mode with minimal assist
Pagies have added signposts to Hivory Towers to help guide players to new worlds
New option for shorter 'gibberish' voice sound FX
New speech volume option
New ability to speed through dialogue by holding Y
Cut-scenes can now be skipped with Y
Camera design improvements throughout game (less scripted cameras, door cams now appear behind player etc)
Minecart control improvements and new visual effects
Transformation control improvements
Improved first-person aiming controls
Improved flying controls
Improved Rampo boss fight
Added PC Display Settings to the in-game pause menu
Performance improvements
Audio improvements
You can see the full list of patch notes on the Steam Community Page.
Have you had a chance to play the wonderful Yooka-Laylee yet?
Source: http://steamcommunity.com/games/360830/announcements/detail/1315462370960759331