28 March, 2022 – CraigB

GP Team
The Death Stranding Director's Cut PC version arrives March 30th and gets a new 4k launch trailer!
Does Death Stranding really need a director's cut? If there's so much new content and gameplay features in it, then fans of the original can only be happy about the extended version. Check out the launch trailer for the upcoming release here.
Remember the beautiful hikes in Death Stranding after the PC port finally became available in the summer of 2020? Of all the green valleys, rocky creek beds, and snowy mountain peaks that put your delivery service to the test? Without a doubt, the PC version was able to outshine its console predecessors in terms of technical capabilities. It will continue to do so when the Death Stranding Director's Cut finally comes to PC on March 30th, 2022. Kojima Productions is now getting in the mood for Wednesday's release with a PC launch trailer.
Fans of the award-winning Kojima game have long suspected that, at its core, the same game with the same framework story is delivered - and yet the Director's Cut is worth it for the numerous innovations, which sometimes intervene more, sometimes less strongly in the gameplay. For example there's the new shooting ranges (with running enemies) that you use to train yourself with the handling of firearms or hand-to-hand combat with enemies. On special race tracks you heat up with different vehicles and additional bonus missions in the story make the game even longer. The developer studio has even opened up a new, expanded area for this. The bottom line is that the numerous innovations that change the entire game would have been too much for just one new DLC.
The new BTs are splitters
Discover new types of BTs in Death Stranding Director's Cut, including ones that split when hit, resulting in a quasi-propagation of BTs. Nasty. The Maser Gun is new to the weapons cabinet and is an electric weapon that can incapacitates enemies. If you want a bit more destruction, we recommend using the new turret. Deliveries in the Director's Cut may be a bit easier in the future, or at least more comfortable and varied. An auxiliary robot offers to follow your every move and haul cargo for you. Such robots existed before, but they were autonomous rather than pet. With a cargo catapult you can fire large quantities over long distances - but will the cargo remain unharmed?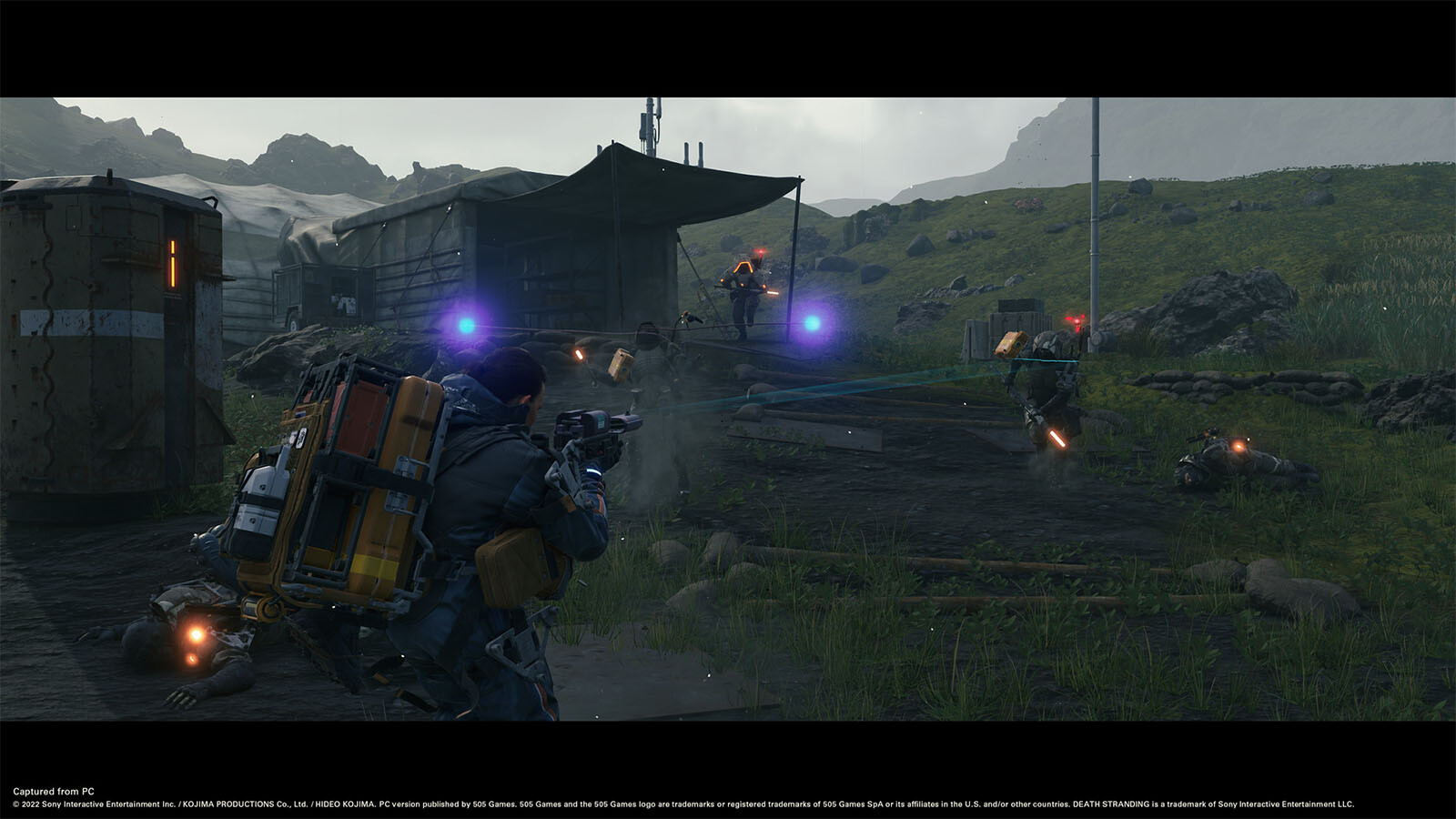 Also nice: Sam has the possibility to reach higher areas with thrusters. These should also be helpful when it comes to landing undamaged. And if a bridge is missing, you simply place jump ramps in the Director's Cut that let you jump over chasms. The original already shone with crisp, worth seeing boss fights. How nice it would be to be able to experience them all again. Good news: you can do that in Death Stranding Director's Cut, too. Boss fights can be repeated at any time.
According to Hideo Kojima himself, the name "Director's Cut" was an "unfortunate choice", but he had to bow to Sony's decision. Good for all those who have already had a few violent marches in the older version of Death Stranding: You can take the old score with you to the Death Stranding Director's Cut. We'll describe how to do that in more detail when the Director's Cut is available this week.
Buy Death Stranding Director's Cut? The new PC version of Kojima's masterpiece will be available here on Gamesplanet on March 30th, 2022. We have already prepared the store page. Already have the game? An upgrade will also be available.