06 April, 2021 – CraigB

GP Team
Mass Effect Legendary Edition vs Original Comparison
The epic Sci-Fi RPG trilogy returns to PC and consoles next month on May 14th, get a taste of what to expect from the Mass Effect Legendary Edition while you wait!
Not much longer to wait now until we start exploring the galaxy once again with the release of Mass Effect™ Legendary Edition next month on May 14th, and now we've got a taste of what to expect thanks to a new video from IGN who had a chance to get some new footage from the collection as well as some developer commentary explaining changes to the latest versions of the classic Action RPG series.
Mass Effect Legendary Edition bundles Mass Effect 1, 2 and 3 in a complete package with over 40 DLCs. Though it's not just a simple repackage as all titles have been optimized for modern setups and 4k support. Perhaps the biggest improvement is seen in the original Mass Effect, which has been given a number of improvements to bring it in line with the rest of the series. Perhaps the most noticeable change are in the visuals that have improved lighting, textures and reworked levels.
Remember those dreaded lift scenes? Thanks to new technology you can expect to see a massive reduction in your travel times. What's more, Mass Effect 1 has also improved gameplay and a better inventory system to help the frustrations players once had. Even the Mako has been redesigned to feel less "floaty" in combat and now has better controls and even a boost (much like the one from Mass Effect Andromeda).
For Mass Effect 2, most of the work has been to re-work lighting and add some subtle but effective touches (such as improved fish tanks). Even if ME2 hasn't seen the biggest upgrade in terms of visuals the team has mentioned that quite a heft of the work has been in fixing bugs and gameplay improvements (like the other games). The same can be true of Mass Effect 3, which still holds up well today.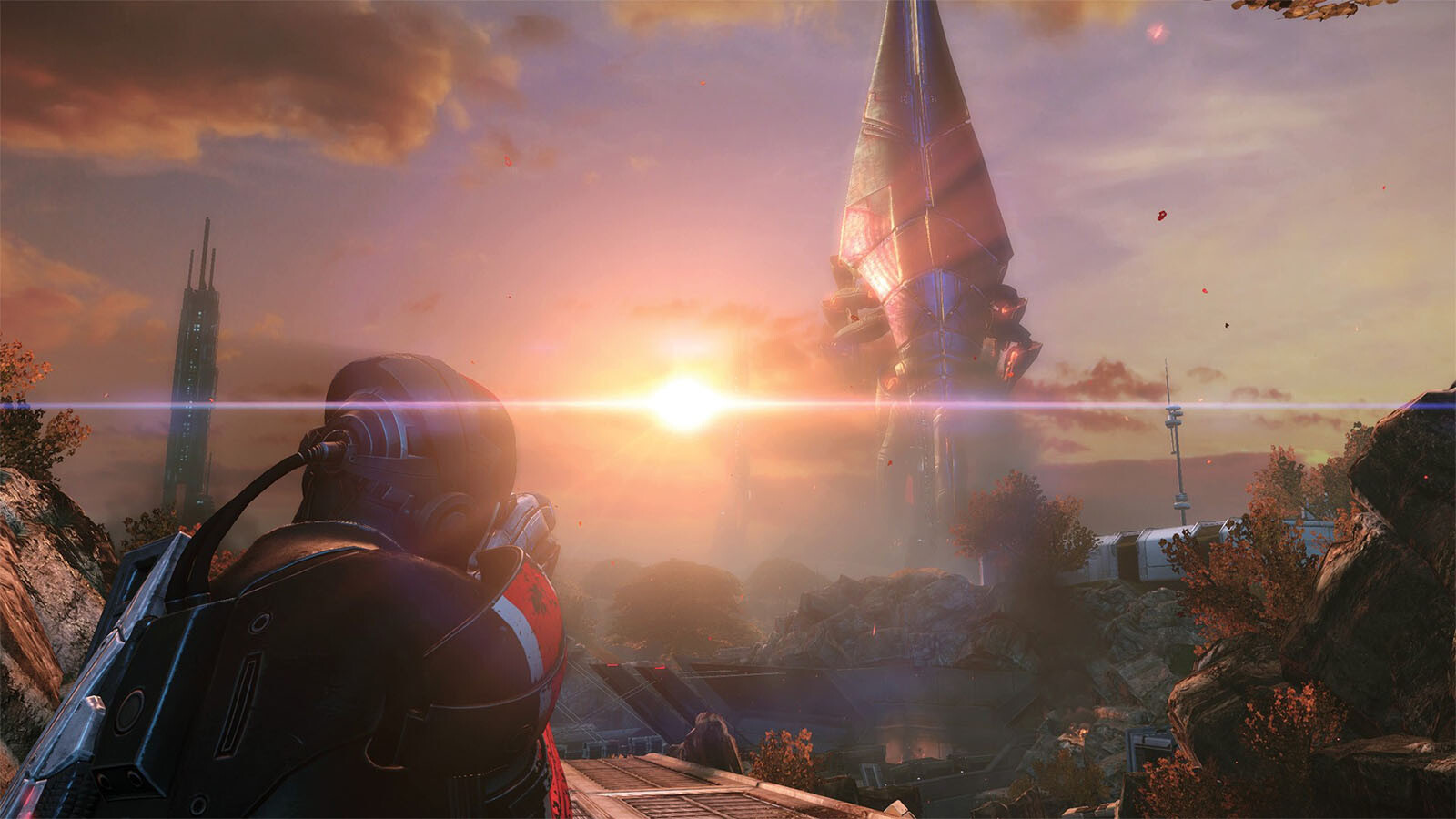 Mass Effect Legendary Edition Features
New unified launcher for all three games

Includes trilogy-wide settings for subtitles and languages
Saves are still unique to each game and can be managed independently of each other

Updated character creator options

FemShep from Mass Effect 3 is the new default female option in all three games (the original FemShep design is still available as a preset option)

Achievements across the trilogy have been updated

New achievements have been added to the trilogy
Progress for some achievements now carries over across all three games (e.g. Kill 250 enemies across all games)

Achievements that were streamlined into one and made redundant were removed

A number of achievements have had their objectives/descriptions and/or names updated

Integrated weapons and armor DLC packs

Weapons and armor DLC packs are now integrated naturally into the game; they're obtainable via research or by purchasing them from merchants as you progress through the game, rather than being immediately unlocked from the start. This ensures overall balance and progression across ME2 and ME3
Recon Hood (ME2) and Cerberus Ajax Armor (ME3) are available at the start of each game

Additional gameplay & Quality of life improvements

Audio is remixed and enhanced across all games
Hundreds of legacy bugs from the original releases are fixed
Native controller and 21:9 display support on PC, with DirectX 11 compatibility
These are just some of the changes for Mass Effect Legendary Edition. You can read the full list on the EA Website.
Mass Effect Legendary Edition launches on May 14th and you can pre-order today to save 10% off and activate directly on your Origin account after purchase.