Monster Hunter: World - Everything you need to know!
Tackle large beasts in the open world action game Monster Hunter: World when it finally comes to PC on August 9th. Get a quick recap with our handy guide while you wait.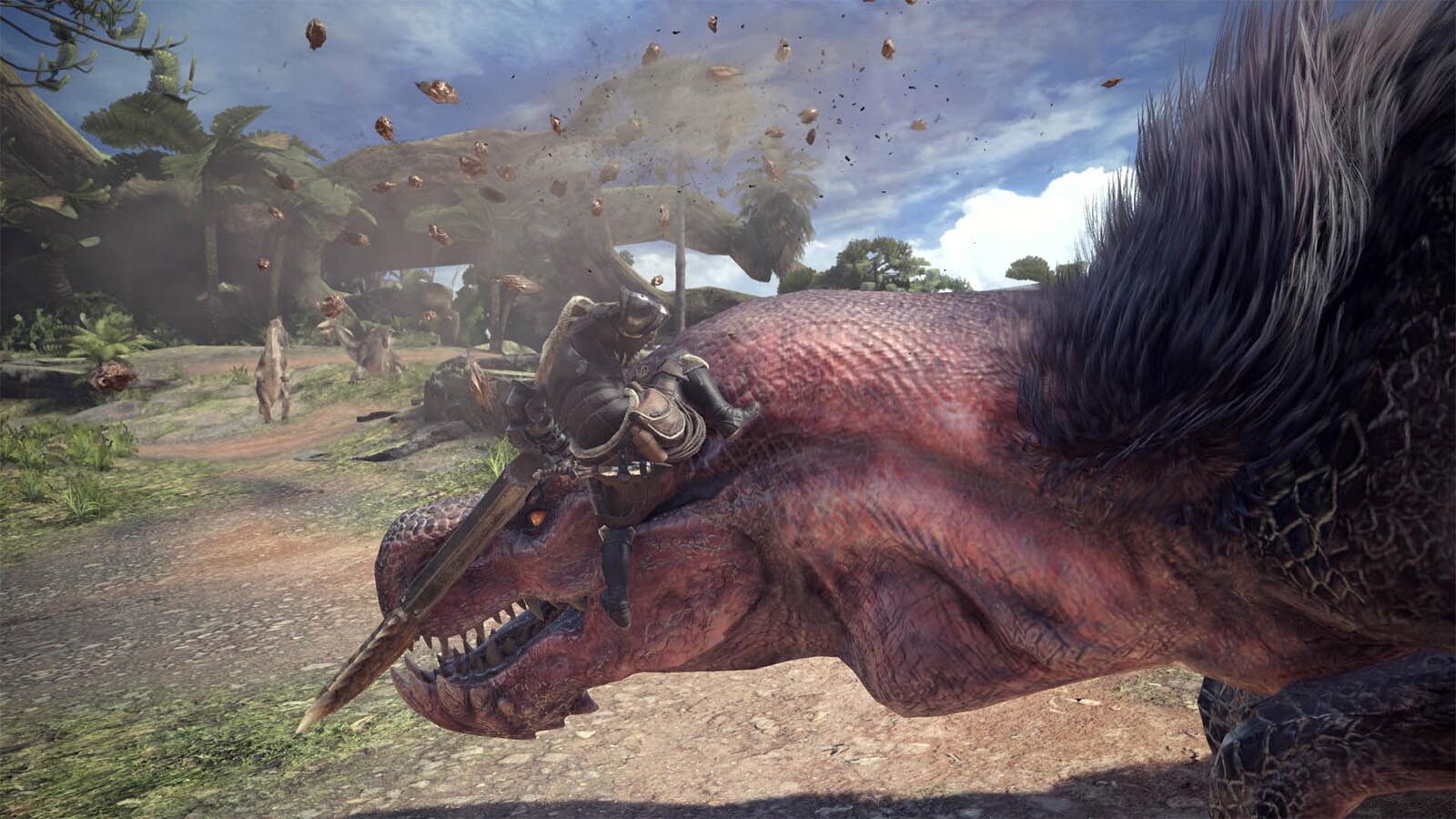 What is Monster Hunter: World?
Monster Hunter: World is an epic open world action game which involves hunting large challenging foes either solo or by teaming up with others. You'll play the role of a Hunter who is tasked with finding foes that roam around the environment, and if you manage to take them down you'll be rewarded with items that can be used to craft powerful weapons and gear that can assist you in taking on more challenging enemies! Hunt beasts through a variety of environments using swords, bows, glaives, axes and more - each with their own unique set of playstyle. As you travel the world you'll find new locations including forests, seas, a desert and the village of Aestra which serves as your main headquarters for interacting with locals, crafting gear and picking up quests.
The game itself has been available on console since early this year, but has finally made the jump to PC and it's made the jump with new resolutions, higher framerates and so much more. Best of all the port is very well done and should run on a variety of machines - including older hardware! Should you want to get an early look at the game you can take a look at the first 15 minutes of gameplay on PC in 4k.
If you're a fan of open world action games like Dragon's Dogma: Dark Arisen, GOD EATER 2 Rage Burst, Toukiden 2 or even Dark Souls 3 then Monster Hunter: World may be the game for you!
Monster Hunter: World Trailer Recap
Looking for a recap on all Monster Hunter: World trailers, gameplay videos and other videos you've missed? We've put together a playlist for all that below!
Launch Times and Preload Info for Monster Hunter: World
Currently there is no word on any preload for Monster Hunter: World on PC, however that may happen at any moment and we'll be sure to update if it does. The game launches on August 9th at 5pm BST / 6pm CEST based on current timers.
Preload Time: Unknown at present.
Launch Time (Standard/Deluxe): August 9th 17:00 BST / 18:00 CEST
Monster Hunter: World PC System Requirements
Be sure to also make sure your system is up to the task of running Monster Hunter: World on PC, you can take a look at the system requirements for a list of minimum and recommend requirements required to play the game.
Monster Hunter: World Version Comparison & Pre-order Bonus
Still not sure which version to get? Gamesplanet to the rescue! We've prepared a handy version comparison to help players decide which version is the best for them!
| Monster Hunter: World Content | Standard | Deluxe Edition |
| --- | --- | --- |
| Main Game (Steam key) | | |
| Origin Set | Pre-order | Pre-order |
| Fair Wind Charm | Pre-order | Pre-order |
| Samurai Set | | |
| 3 Gesture Sets | | |
| 2 Sticker Sets | | |
| Face Paint: Wyvern | | |
| Hairstyle: Topknot | | |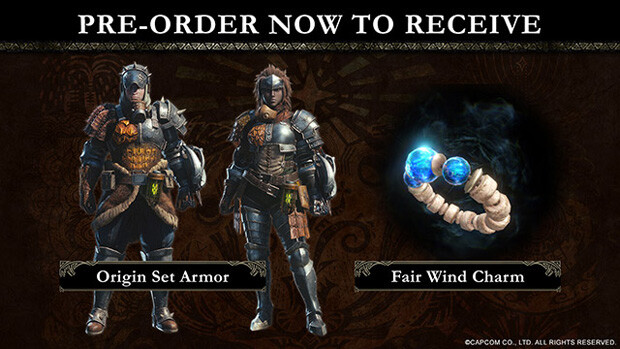 Monster Hunter: World launches on August 9th. If you pre-order the Deluxe Edition you will get the Digital Deluxe content including the Samurai Set, Gestures, Stickers, Hairstyle and Face Paint. All pre-orders will get the Origin Set and Fair Wind Charm for free.
Problems with Monster Hunter: World? We're here to help!
Getting a new game is an awesome experience and we want to make that as trouble free as possible, so we've put together a guide of common troubleshooting problems and FAQ's to help you out with Monster Hunter: World on PC. You can find our Help Topic here.