Description of Might & Magic Heroes VII Deluxe Edition
Buy Might & Magic Heroes VII Deluxe Edition for Ubisoft Connect at Gamesplanet.com
The Deluxe Edition contains an exclusive hero, a scenario map, the full digital soundtrack and Heroes® III - HD Edition.
In M&M 7 our story takes place during a war of succession. The Empress' murder has left a realm in flames with many hungry rivals ready to seize the throne by force. The Duke Ivan then calls together a prestigious council of six trusted advisors to restore order and end the conflict that set ablaze Ashan's lands.
Might & Magic® Heroes® VII makes a triumphant return bringing you the essence of turn based strategy gaming. Set in a fantasy universe with RPG progression with a strong story narrative, you will embark on a journey that you will never forget!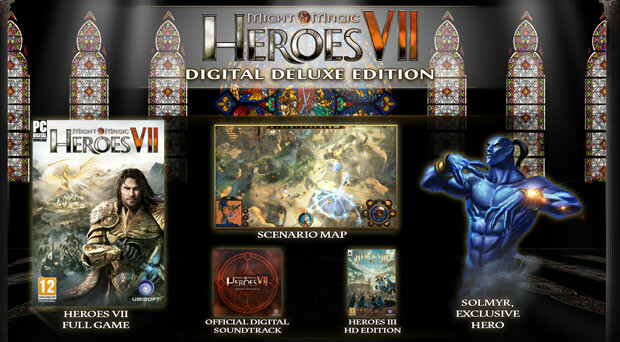 Features
Explore and conquer the enchanted world of Ashan
Develop and manage your economy
Lead armies of legendary creatures to battle
Build up Heroes of Might & Magic with hundreds of abilities and powerful artifacts