13 May, 2019 – CraigB

GP Team
Gamesplanet Review Round Up: RAGE 2
Open world mayhem packs a punch in the upcoming action shooter RAGE 2, which is set to launch later tonight. See what the critics are saying with our review round up while you wait!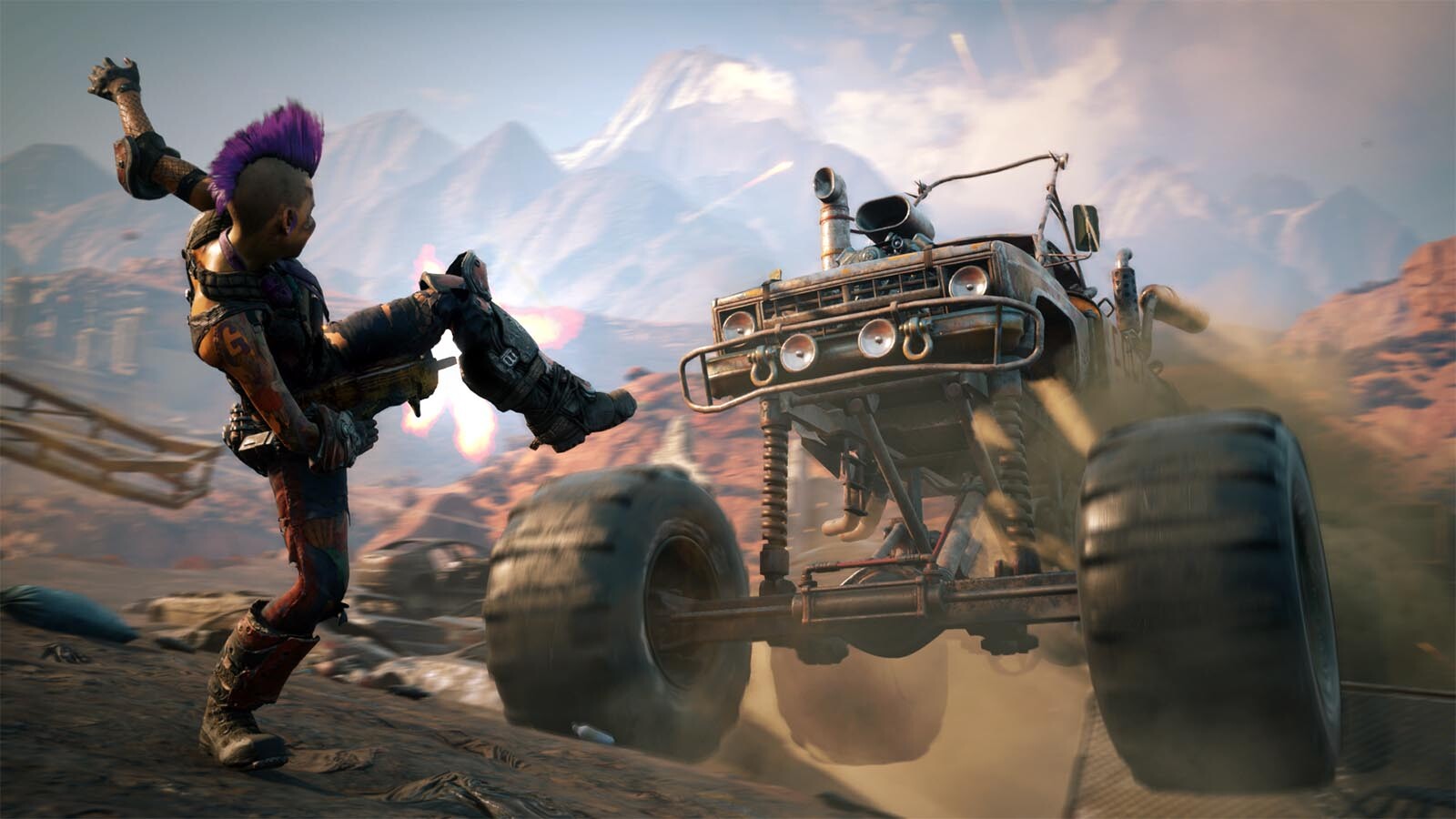 Foot vs Truck, who wins?!
Take on the post-apocalyptic wasteland of RAGE 2 when it launches later tonight. This large scale open-world is a collaboration between Avalanche (best known for Just Cause 3 and Mad Max) and the legendary FPS studio id Software, who are best known for creating such titles like the fantastic DOOM. Set 30 years after the events of the original game, RAGE 2 will put you boots of Walker, the last ranger who must survive in a world filled with mutants after an asteroid has destroyed most of the population. Navigate the large open-world as you explore tropical jungles, scorching deserts and treacherous swamps.
As you explore the world you'll come face to face with new and old characters from the franchise, including the return of General Cross from the original. This time around he's leading the The Authority, a military power that seeks to control everything left standing. At your disposal you'll be able to equip powerful weapons such as a vortex gun, smart rocket launcher, firestorm revolver, hyper cannon and the returning wingstick! Each one has a number of different alternate fire modes that can keep the combat fresh and you'll be able to upgrade them too.
Weapons not your thing? Players will also be able to use a number of superpowers to assist them in combat with powerful moves including a deadly shatter move that can be used send enemies flying, or the ground stomp that can be used to deal serious damage to a group. Spend upgrade points to unlock new moves, such as a double jump that can be used to explore new areas and find hidden secrets. You'll even be able to combo superpowers with weapons for extra damage!
The game offers you a choice in how you want to play, with a number of main missions and side objectives around the world. You're given freedom in how you take on missions with an open-ended approach that allows you to do things at your own pace, or just go out into the world to explore. There's also a variety of vehicles to take into the wastelands, from buggys to Gyrocopters.
Let's dive into the critic scores to see how RAGE 2 is doing among the gaming sites! Open Critic currently lists the game at a Fair 72 rating, based on 23 critic reviews.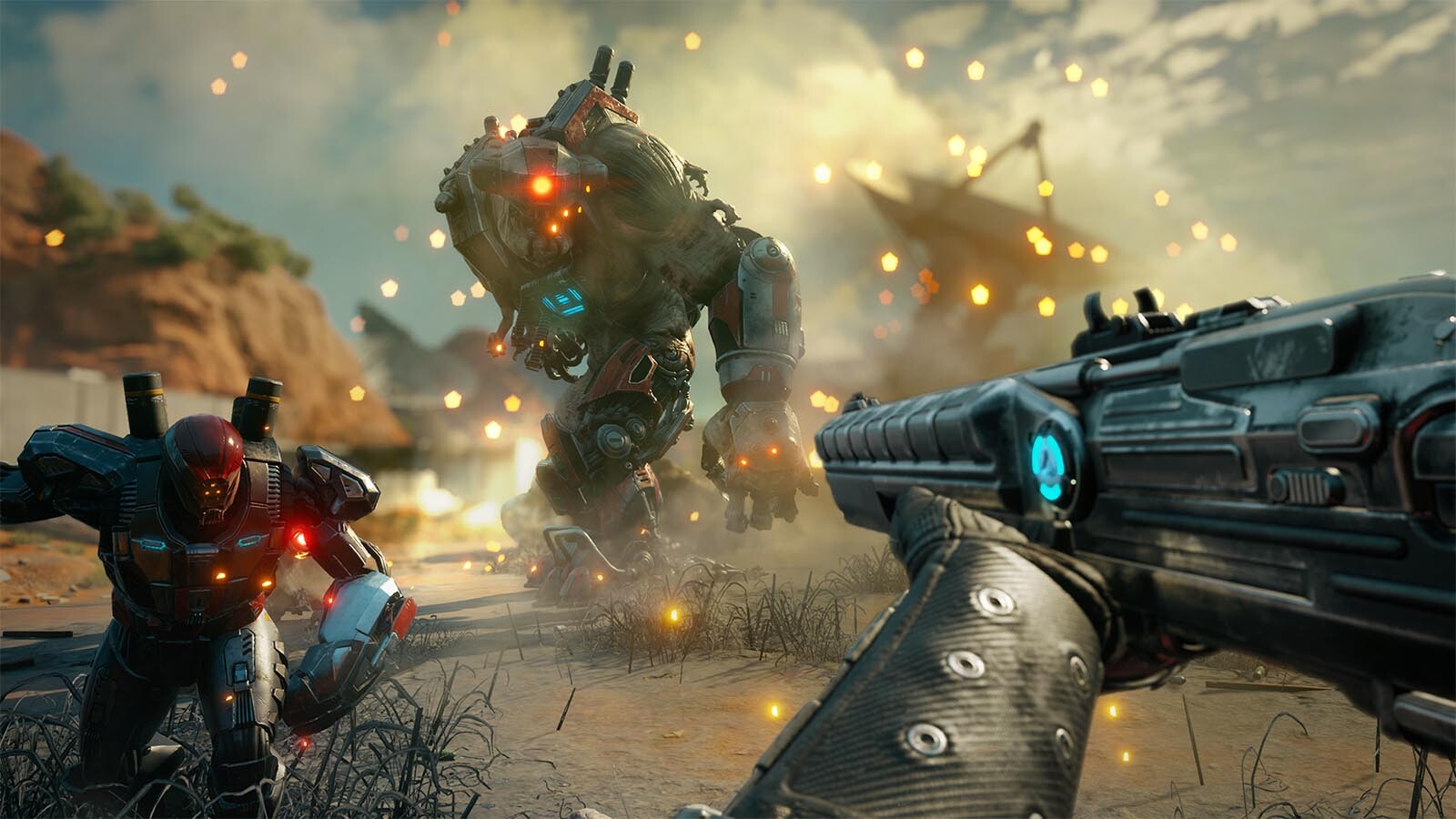 Critics on RAGE 2
"I was pleasantly surprised with the shooter chimera that is Rage 2, which ended up being open world mini-Doom 2016. It's not going to make anyone a believer in shooters or the free roam format, but folks already predisposed to those vices will find plenty to sink their teeth into."
– Chris Carter, Destructoid (8/10)
"If you sleep on it, you're sleeping on one of the best – if not the best – single-player FPS games of this generation."
– Kirk McKeand, VG247 (Unscored)
"Rage 2's moment-to-moment combat is outstanding, making it shine among open-world first-person shooters."
– Dan Stapleton, IGN (8/10)
"Rage 2 fails to deliver any interesting characters, environments, or activities. Solid shooting and cool weapons lift up the other elements of this title."
– Daniel Tack, Game Informer (7/10)
"The pace of id and Avalanche's FPS is neutered by a dull open world and thin story but, in an unbridled whirlwind of gruesome gibs, you probably won't care."
– Harry Shepherd, PCGamesN (7/10)