17 May, 2023 – CraigB

GP Team
Everything you need to know about the Street Fighter 6 Open Beta: Combat System, Social Hub & more
Play Capcom's Street Fighter 6 for free in the Open Beta from May 19th to 21st. New videos about the game explain how fights work and what a Battle Hub is.
Street Fighter 6 will officially be released on 2 June 2023, but anyone who wants to fight computer-controlled opponents or friends next weekend should try out the fighting game in advance in the open beta - completely free of charge. And you will have more to do than in the Steam demo, which is already playable. According to the publisher, all you have to do is link your own Capcom ID (register here) to the chosen platform on which you will play Street Fighter 6. According to Capcom, Street Fighter 6's open beta will start on 19 May at 8am BST / 12am PDT and end on 22 May (at the same time). So nocturnal fighters will still be playing on the night of the 22nd.
On the official Capcom ID page you can - if you don't already have one - create a Capcom account and link it to your Steam account.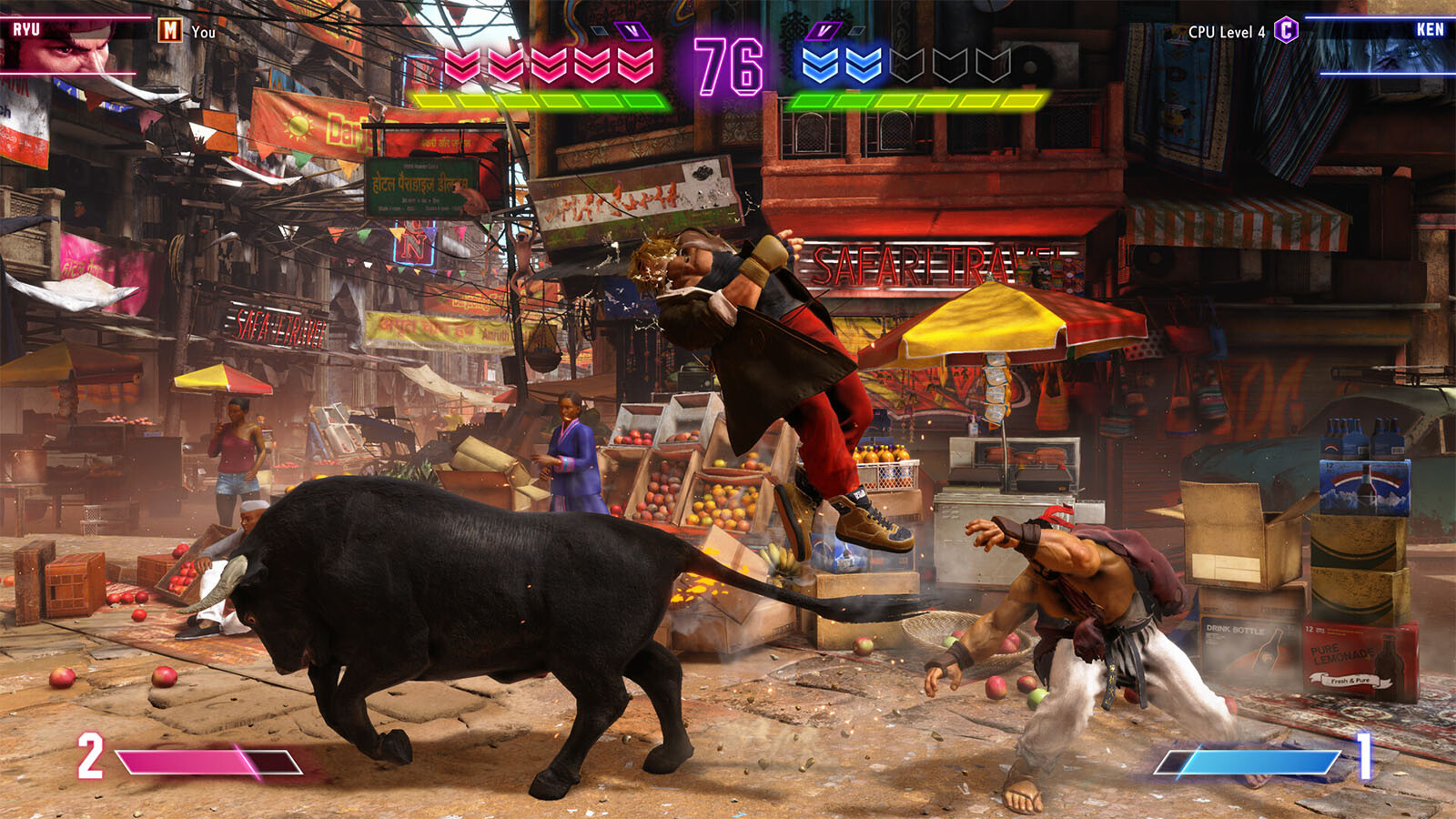 This content awaits you in the Street Fighter 6 Open Beta
In the Street Fighter 6 Open Beta, you can try out the fighting techniques of eight playable characters in various environments. The Battle Hub serves as the central contact point.
Playable content
Character Creation (Only possible to create once), Ranked Matches, Casual Matches, Battle Hub Matches, Open Tournaments, Training Mode, Hub Goods Shop, Extreme Battles (Updates daily), Game Center (Updates daily), Challenges (Updates daily), DJ Booth, Photo Spot
Playable Characters
Luke, Jamie, Ryu, Chun-Li, Guile, Kimberly, Juri, Ken
Playable Stages
Metro City Downtown, Genbu Temple, Carrier Byron Taylor, Tian Hong Yuan, The Macho Ring, Training Room.
**Avatar Creation
In Street Fighter 6's Battle Hub, you can personalise your avatar. In the Closed Beta it was not possible to save or load avatar recipes. Will things be different in the Open Beta?
Available features
Cross-platform play, Control types (Modern/Classic), Commentary (Play-by-Play Commentators: Vicious/Tasty Steve/Aru/KOSUKE HIRAIWA | Color Commentators: James Chen/Demon Kakka), CFN (Fighters List/Replays/Rankings), Online match Fight Request function, Battle tutorials, Battle settings, Photo mode
These videos familiarise you with the basic functions
Capcom's first explainer video, which is nine minutes long, introduces you to the basics of Street Fighter 6's battle system. "Characters & Battle System" first introduces you to the eight playable characters of the SF6 Open Beta, i.e. Luke, Jamie, Ryu, Chun-Li, Guile, Kimberly, Juri and Ken. It is also important to learn the differences between the control types. In the new Street Fighter, a distinction is made between classic and modern controls. Find your style! In the clip you will also learn about the drive system, which is a special feature of Street Fighter 6 and has a significant influence on your fighting style.
A lot of hub space: This is how you act in the Battle Hub of Street Fighter 6
In the second video, Capcom introduces you to Street Fighter 6's big community feature, the Battle Hub. The Hub is a kind of hub and contact point for online gamers worldwide. Here you can customise your fighter, exchange information with other players and meet up for matches. For this purpose, there are numerous vending machines in the hub, where you can also play classic Capcom games. Another nice feature is that you can buy new clothes and other items in the Hub Goods Shop, which gives you more flexibility when customising your character. Please also read our information on the pre-order bonus.
Buy Street Fighter 6: On Gamesplanet with pre-order extras
Pre-order your Street Fighter 6 Steam key at Gamesplanet, save 10% and get an extra costume color as a bonus: Color 10 of Outfit 1 for Chun-Li, Jamie, Manon, Dee Jay, Juri and Ken. We offer you the Standard, a Deluxe and also an Ultimate Edition from SF6 on. We deliver each of the editions with a pre-order bonus - as a partner of Capcom, we can of course always deliver your Steam keys on time.