01 November, 2017 – CraigB

GP Team
Gamesplanet Review Round Up: Wolfenstein 2: The New Colossus
B.J. Blazkowicz returns to fight for America in the action FPS sequel Wolfenstein 2: The New Colossus. Find out how his latest story shapes up among the critics.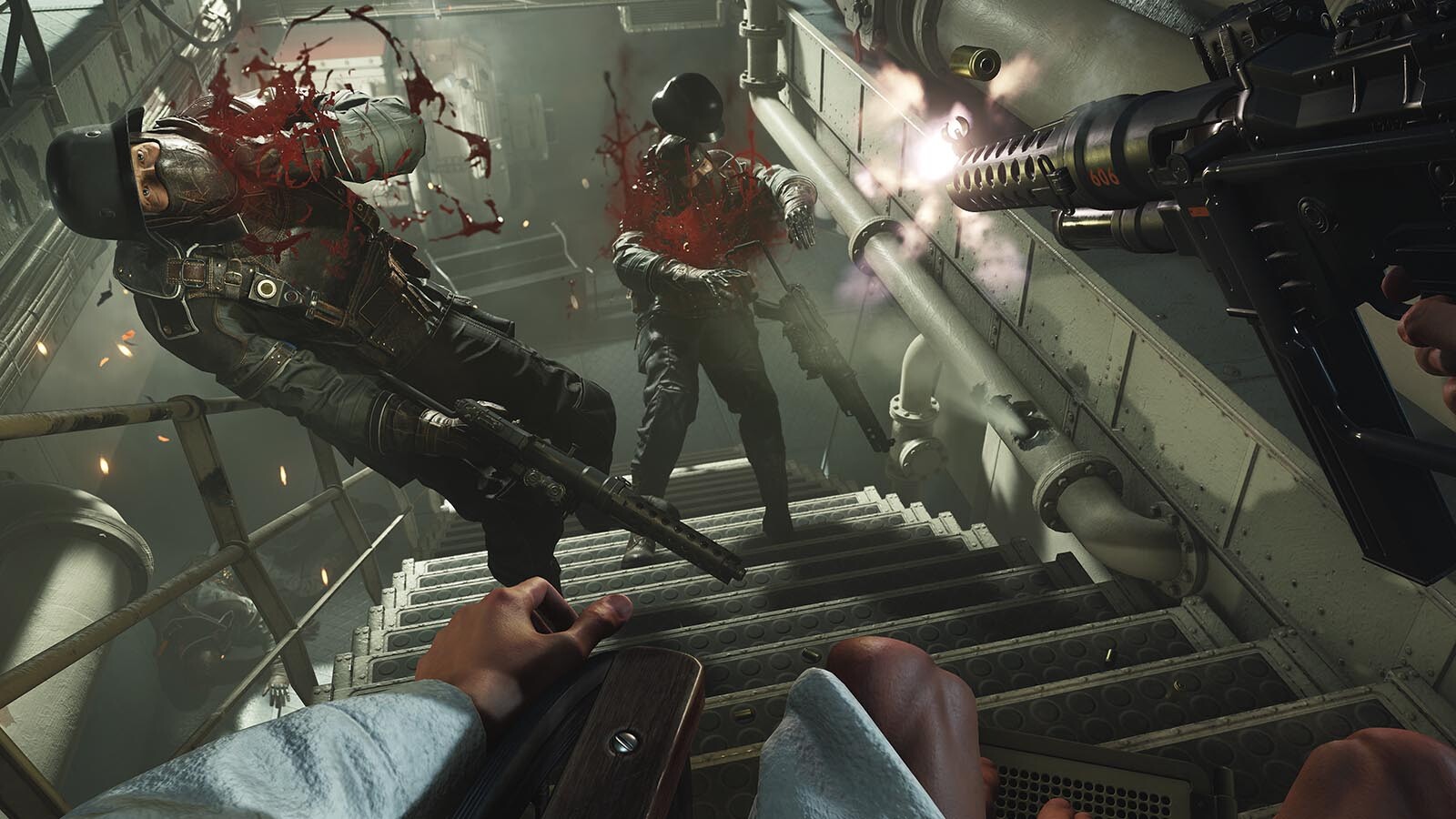 Don't mess with the wheelchair!
When it released back in 2014, Wolfenstein: The New Order delivered a satisfying shooter experience that gave cinematic action moments, powerful guns that could be dual-wielded and a twisted version of history complete with Mechnical Giants and more. Now 3 years after that comes the sequel Wolfenstein 2: The New Colossus, which follows on after the events of the original game. The game picks up 5 months later with B.J. Blazkowicz being rescued and having to deal with his injuries, but it's not long before he is called upon once more to stop the Nazis from taking over his home as the battle shifts to America. Shifting focus also means new locations to explore as he takes on the streets of New Orleans, Texas and even New York City. Once again you can expect a number of powerful weapons as you take on the war machine before it can spread over America like a plague - with each one having customisable options to upgrade.
To find out more about the game, you can take a look at our dedicated article on it for everything you need to know.
Let's dive into the critic scores to see how this latest FPS sequel is doing among the gaming sites! Open Critic currently lists the game at a Mighty 87 rating, based on 66 scored reviews.
Critics on Wolfenstein II: The New Colossus
"There are massive set pieces, a few great fights, some extraordinary jaw-dropping story beats that I absolutely will not spoil. There are new abilities, some new guns, and hatchets to throw."
– Hayden Dingman, PC World (5/5)
"Wolfenstein 2: The New Colossus is a fantastic single-player shooter, but what really got me invested was the brilliantly written characters and the performances of its cast."
– Dan Stapleton, IGN (9.1/10)
"The New Colossus is fun and funny—a decent successor that's not just more of the same."
– Samuel Roberts, PC Gamer (81/100)
"Wolfenstein II: The New Colossus is a bold game that rages and soars, deftly balancing pulp sci-fi with deadly seriousness, and one that should not be missed by anyone interested in the power of storytelling in video games."
– Javy Gwaltney, Game Informer (9.75/10)
"The story cutscenes are beautifully directed and take advantage of the game's fantastic cast of characters."
– Kallie Plagge, GameSpot (9/10)