Activation with Microsoft Store
Microsoft uses its own platform for their PC games. As with Steam and the Ubisoft Launcher, you need to download a client (Xbox) and create a Microsoft account. Titles that require the Microsoft Store DRM will be displayed on the product/order page next to "Delivery".
Download the Xbox for PC App
Download the Xbox for PC App.
Install Xbox for PC App and log into your existing account or create a new Microsoft account.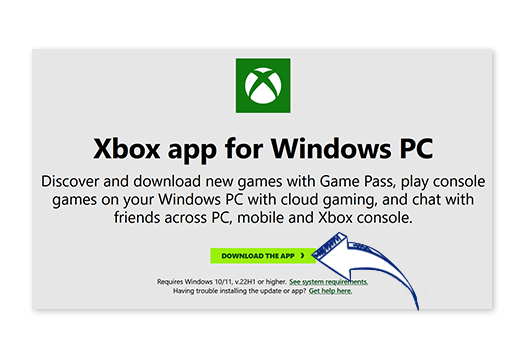 Activating a Microsoft game with Xbox for PC
After a successful purchase, go directly to the game in your library on Gamesplanet.
Confirm your purchase as usual so that you can access the game.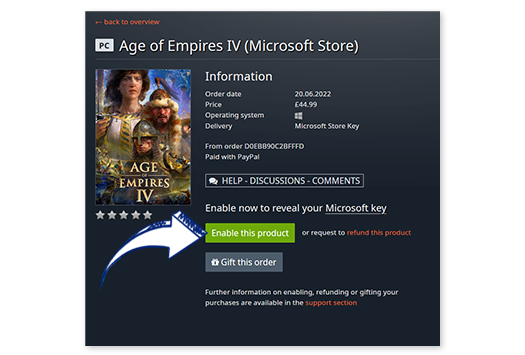 Once you have your key, open the Xbox for PC App.
Login to the App using your Microsoft details (or make an account if you have yet to do so) - can also be the same account you use for Windows/other Microsoft products (aka Skype).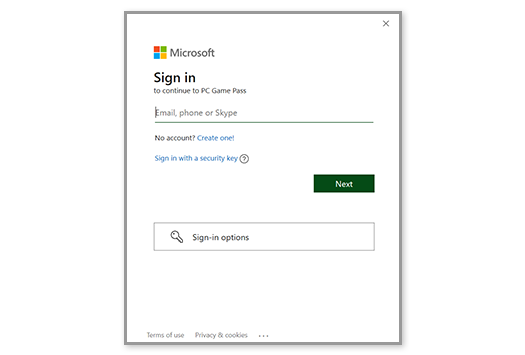 Click your username in the top left corner and head to settings.
From here find the Green "Redeem a code" button and hit Redeem.
Enter your code and follow the next steps.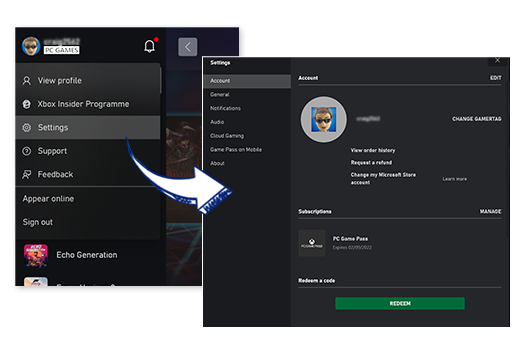 Click your username in the top left again and select "My Library"
Locate your game and click on it to begin installing.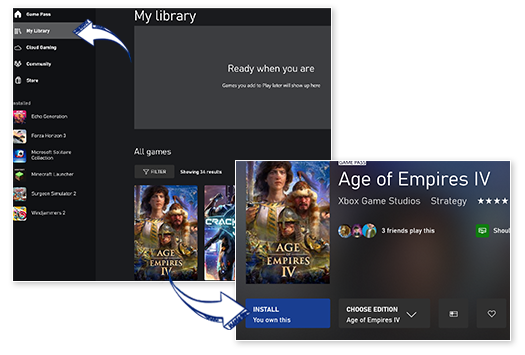 Note: You may need to restart your Xbox for PC app for the game to appear/update your library.
Activate a product using the Microsoft Website
Prefer to activate your game on the website instead? No problem, visit the Microsoft Website, enter your code and "Redeem".
You can then download the game using the Xbox for PC app.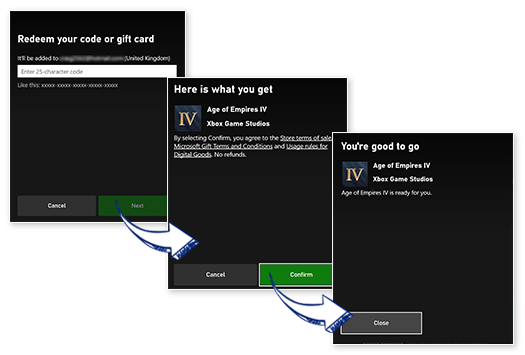 Can I gift this to a friend?
Yes you can! At Gamesplanet you can choose to gift your entire order to another account, or claim it on your own account. After purchase you'll be given the option to make your purchase a Gift Link or you can redeem it on your own Microsoft account. Find out more details about How Gifting Works or reach out to us if you're still not sure.
You can find more information about Xbox for PC and how to contact Microsoft customer support at: Microsoft Support